What is Twilio Video API ?
The platform provides APIs, SDKs, and helper tools to capture, distribute, record, and render high quality audio and video applications.
🛠 Twilio Video API's Features
What can developer do with Twilio Video API
Define your digital brand
Control the look and feel of your video experience with virtual backgrounds
Support consumers across all devices and major browsers with SDKs for JS, iOS, and Android
Customize your video chat layout to match your brand, or use a template
Record video for future reference and securely store media by generating encrypted recordings
Get started and scale in minutes
Get-to-market quickly with developer tools, sample code, and technical documentation
Add real-time voice and PSTN calling to your web applications
Optimize your application proactively with Video Insights, a free tool for advanced video performance and data analysis
GDPR compliant
High-quality, immersive video
Build engaging video applications optimized to function across all network conditions
Minimize background noise with AI-powered Noise Cancellation
Determine which participant video tracks to prioritize with the Network Bandwidth Profile API
Monitor participant network quality with the Network Quality API
Add animates, whiteboards, text-based chat, and more for engagement
💰 Twilio Video API's Pricing
How much does Twilio Video API cost?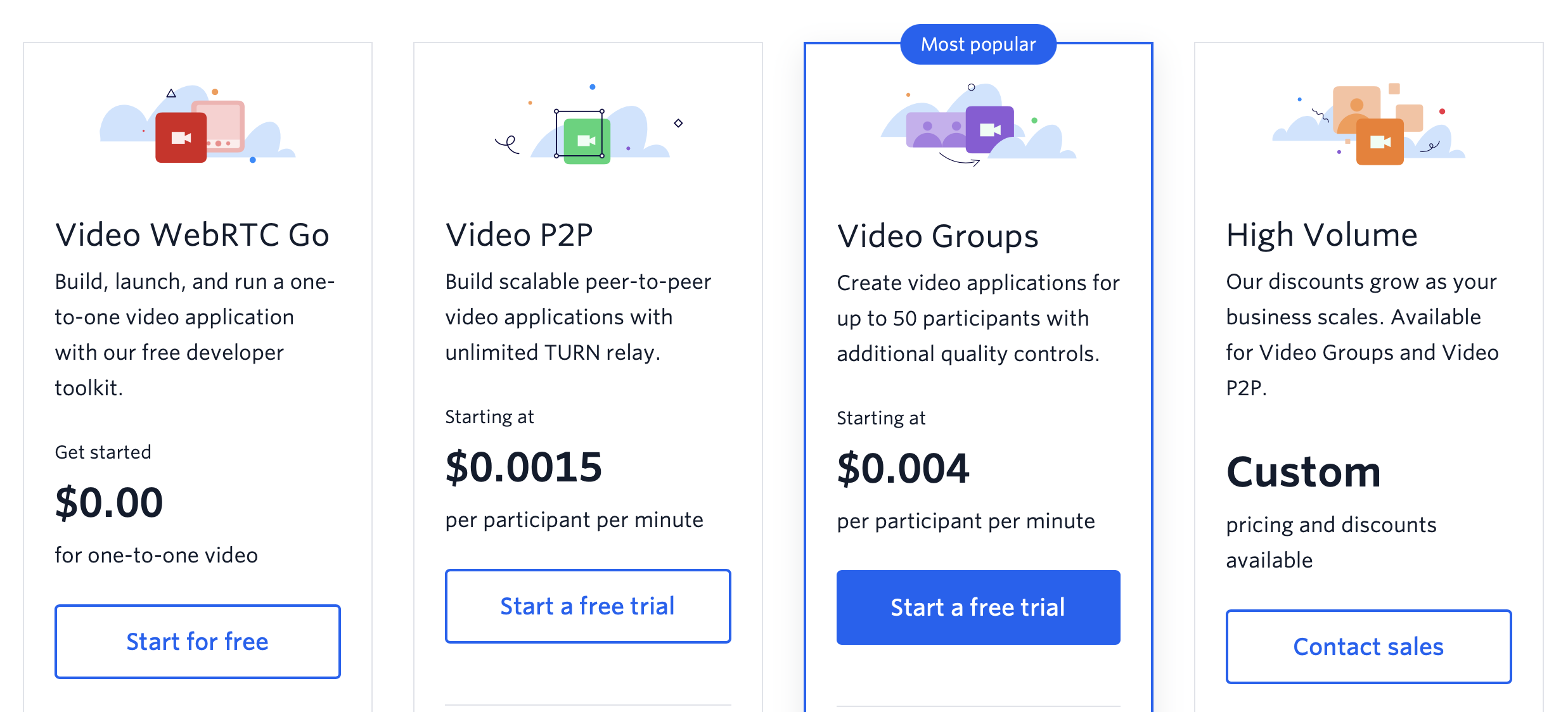 Disclaimer: Last updated is 2 months ago. Always refer to https://www.twilio.com/en-us/video for Twilio Video API updates.
🪐 Compare Twilio Video API alternative