About Swiftype
Swiftype is a cloud-based search platform that provides all the tools you need to create fantastic search experiences.
🛠 Swiftype's Features
What can developer do with Swiftype
Code-free rollout with exceptional relevance
Intuitive search customization features
Powerful crawler and API platform
Extensive developer tool suite
Secure and distributed cloud infrastructure
Consolidated cross-domain search
💰 Swiftype's Pricing
How much does Swiftype cost?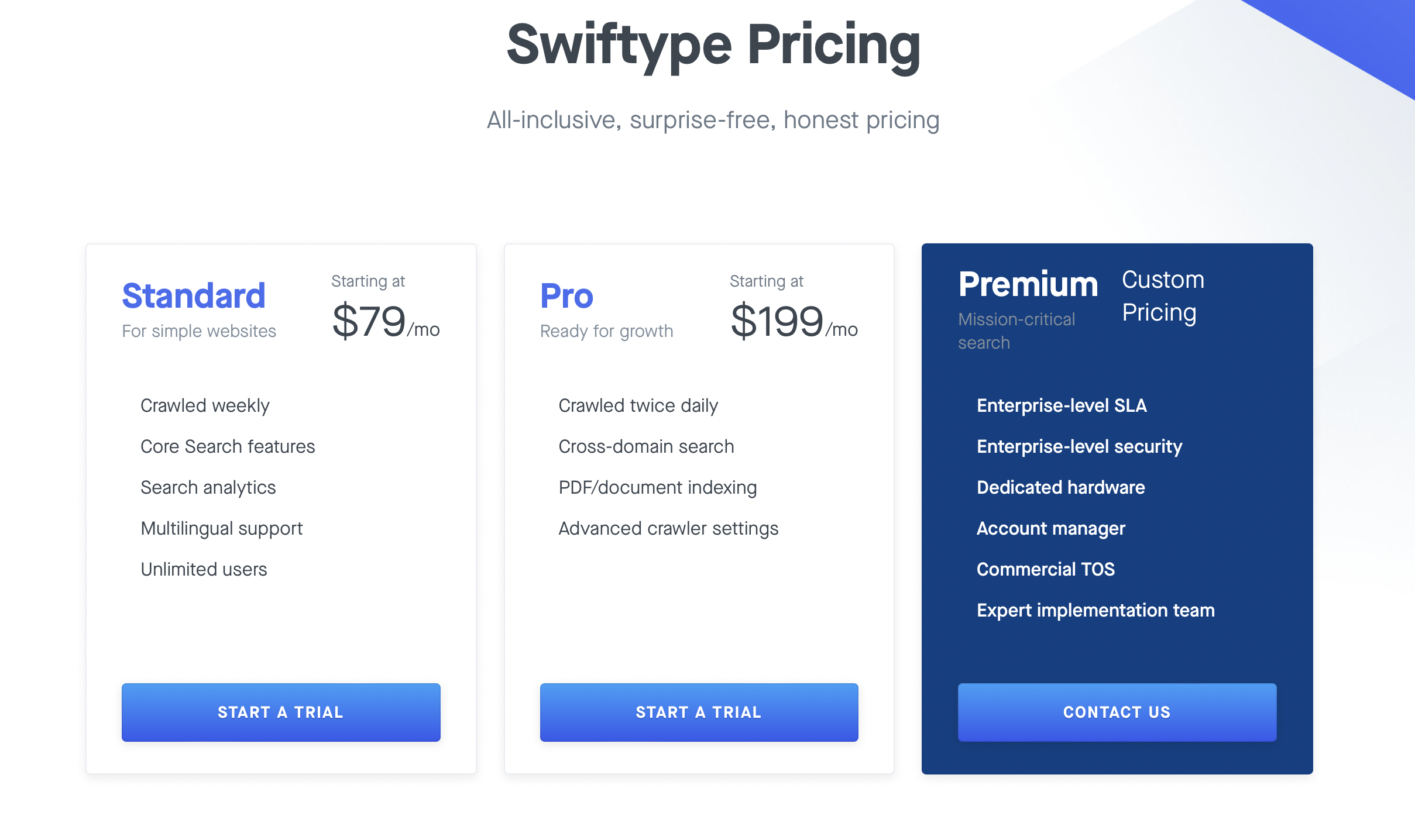 Disclaimer: Last updated is 3 weeks ago. Always refer to https://swiftype.com for Swiftype updates.
🪐 Compare Swiftype alternative