What is Creately ?
Creately is the world 1st work management software that runs on a smart visual canvas. Connect the dots across your company, keep everything and everyone in sync.
🛠 Creately's Features
What can developer do with Creately
70 types of diagramming standards
8000+ professional templates, 200,000+ examples
Keyboard first drawing with PlusCreate
Fully customizable for professional diagrams
Hand drawing and markup support
Links and connectors for navigational flows
💰 Creately's Pricing
How much does Creately cost?
Yearly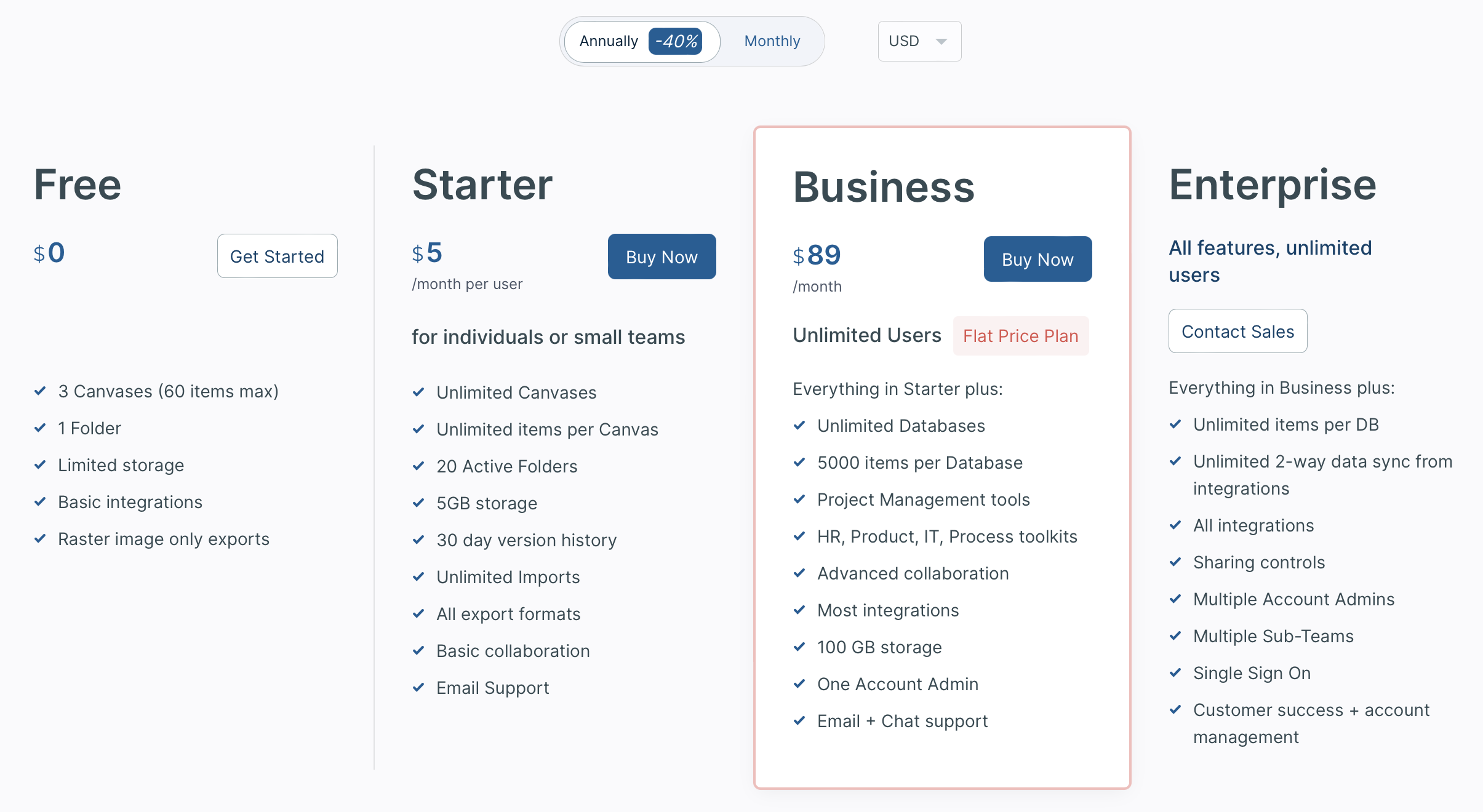 Monthly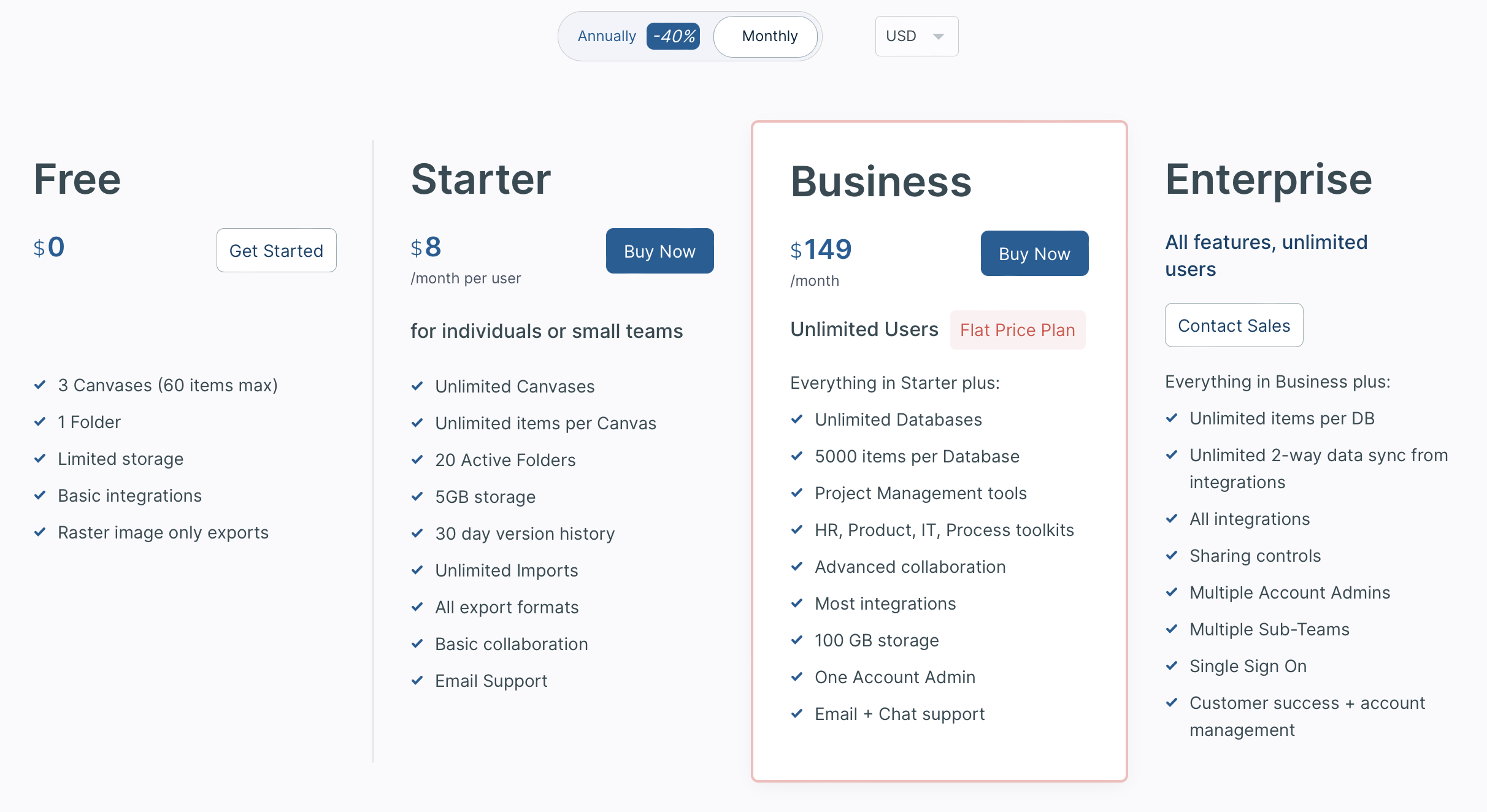 Disclaimer: Last updated is 5 months ago. Always refer to https://creately.com for Creately updates.
🪐 Compare Creately alternative